Experiencing Marine Sanctuaries' (EMS)
is an incorporated, not-for-profit, non-government organisation. The program is based on (with permission) the highly successful New Zealand program 'Experiencing Marine Reserves'. 
An important component of EMS's approach to education is to give children and their parents (and grand parents) a safe and professionally supervised 'hands on' experience of our unique and beautiful marine life.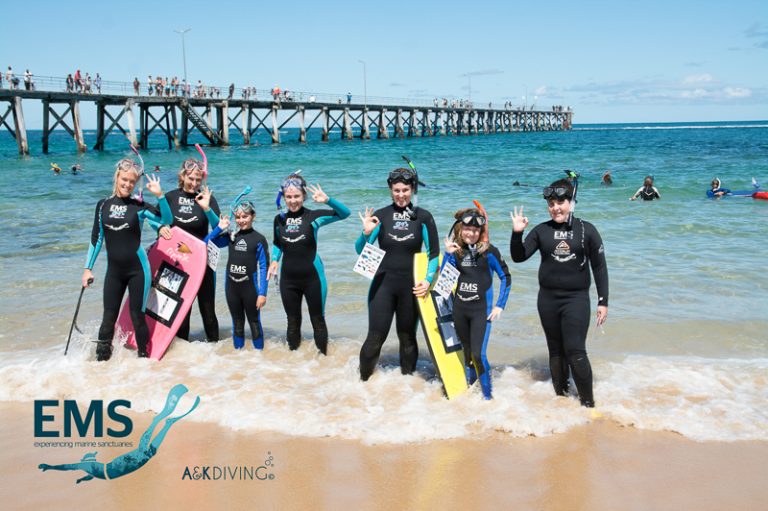 Our EMS coordinators are qualified first aid, snorkeling and/or diving instructors and offer guidance, direction and coordination of in water experiences. EMS provides mask (goggles), snorkel, fins (flippers) and wetsuits. For many participants it is their first time snorkeling, therefore having a ratio of one parent to two students assists with supervision and safety.
appreciation and conservation of the marine environment.
the establishment, effective monitoring and management of marine sanctuaries.
people to become citizen scientists and actively participate in marine conservation.
and engage through experience in the marine environment
 the value of marine sanctuaries
President: Rob Lewis

Vice President: Alex Lee

Project officer: Emma Daly
Treasurer: Ember Catherine Corpuz
Public Officer, Executive Officer & Program Manager: Carl Charter

Founding Committee Member: Samantha Bywaters
Committee Member: Alia Al-Humaidhi
Committee Member: Laurel Walker
Committee Member: Trish Lindsay
Committee Member: Neil Milligan
Committee Member: Haixia Wen
Ember Catherine CORPUZ | Treasurer
Ember is an environmental scientist and has been involved primarily in freshwater and marine ecology monitoring, environmental impact assessments and flow studies. She has also been trained in community engagement and has contributed significantly in community-based work for the State's coastal and marine management. Ember is also a science communicator utilising social media platforms and facilitating discovery learning for school children. She also has a degree in psychology and applies her scientific knowledge on motivation and behaviour change into the design and delivery of environmental programs and projects. Ember believes that sharing sea experiences is the first step to caring for our ocean planet.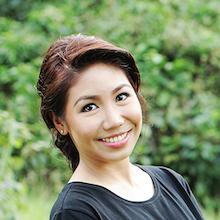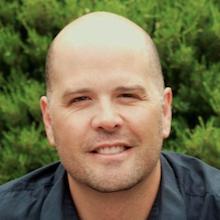 Carl Charter | Public Officer, Executive Officer & Program Manager
Carl is passionate about the ocean, he has been diving for over 30 years and recently became a PADI Dive Instructor with specialties in teaching underwater photography, O2 provision and First Aid (EFR). Carl has worked as a trainer, consultant, executive officer and program manager in the not-for-profit arena for past 20 years. He has a Degree in Fisheries and a Diploma in Resource Technology and has worked in marine archaeology, on-ground conservation, environmental management, sustainability auditing, community engagement and school and community education. Carl developed and managed an award-winning program for schools and community on River Murray and water conservation and more recently has worked on the multi award-winning Reef Watch SA Intertidal Monitoring and Feral or in Peril programs.
Alex Lee | Vice President
Alex has a background in marine conservation and ecology. She has worked as a project officer for five years with award winning Reef Check Australia and worked on an award winning citizen science project in Queensland, documenting marine life in Moreton Bay. She has also worked with many marine and environmental NGOs around the world. She is an active PADI divemaster in the Adelaide area and loves introducing people to the wonders of the oceans.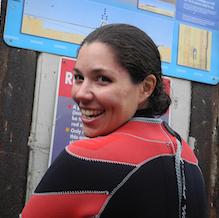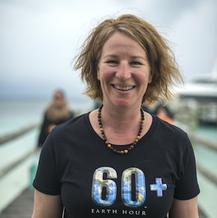 Samantha Bywaters | Committee Member
Samantha is an experienced environmental educator having spent the last 25 years working in a variety of roles such as Environmental Scientist, Park Ranger, Koala Attendant and Wildlife Sanctuary Manager. Sam currently holds a position as TAFE Lecturer (Conservation & Land Management) whilst embracing the responsibility of being an Earth Hour Ambassador (World Wildlife Fund), Coastal Ambassador (NRM Board) and volunteering regularly in the Trees for Life (Bush for Life) program. Holding current qualifications in Senior First Aid and Working with Children clearances, Sam is passionate about inspiring others to take action to protect the patches of biodiversity that remain.
HAIXIA WEN | Committee Member
Haixia has 12 years of experience in teaching at university(China, research interest was in plant genetics), 1 year academic visitor at University of Adelaide(research interest was in plant ecology and environment). She is currently passionate about the marine creature and remaining ocean environment. Holding certificates of Senior First Aid, Advanced Open Water Diver, and National Vocational Qualification of Psychological Consultant.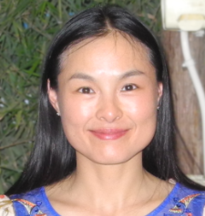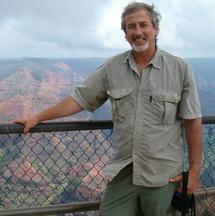 Neil Milligan | Committee Member
Neil is an engineer for a US employer and has the benefit of traveling for work assignments. Australia ticks the fifth continent – two more to go. He has a BS in Environmental Science and a history of volunteering with conservation groups that advocate for wilderness preservation, at-risk species protection and moving toward sustainable societies. An avid hiker raised in the mountains of Maine, a six-month posting to Kaua'i fired his passion for snorkeling (awesome hiking there, too, BTW). Neil is a Coastal Ambassador alumnus and that program put him in touch with Reef Watch and EMS. "I am glad for the opportunity to help pay my rent on the planet."
Emma Daly | Project officer
Emma has recently moved down from the Northern Territory where she was studying a Bachelor of Environmental Science, majoring in Marine and Coastal Management, while studying she worked as a lifeguard and at an aquaculture facility where she assisted with the rehabilitation and release of injured sea turtles. Emma is also a qualified sailing and PADI dive instructor; in this role she has worked in Victoria, Canada and on the Great Barrier Reef, and enjoys introducing people to the intrinsic beauty of the marine environment and inspiring its protection and conservation through community education. In her spare time you can find Emma reading, camping or taking her dog down to the beach. She looks forward to the year ahead with EMS.